Latest News
One of our Senior International Trios and two Senior Individuals have headed off to Japan this week with Senior Coach Bronte. This is the first time Aspire has had athletes compete at the Suzuki World Cup and we wish all the girls the best of luck! Hannah Wilton (Senior International Individiual), Kate Harvey (Senior International Individual),Senior International Trio (Jennifer Groom, Han
04/10/19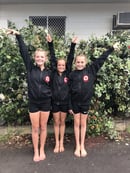 We had three of our XTND Tumblers attend a competition at Eastern Suburbs Gymnastics club - the girls all performed wonderfully on the day and achieved a second place as a team. As individuals the girls also achieved the following placings: Over 11 Advanced: 5th Olivia Pomfrett, 6th Ava Newton, 7th Hayley Christini Awesome work girls and thanks to Hannah and Bronte for a great job o
04/19/18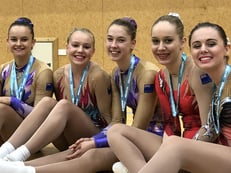 The competition season for our Aerobix athletes begun on Saturday 14th April at the Bay Aerobics Challenge. It was a fabulous first competition with all girls performing awesome routines on the stage, supporting each other out the back and demonstrating what a fantastic sport aerobics is! All of the girls that competed have reached the qualifying score for Nationals, as well as each o
04/19/18
Our Auckland team of athletes performed on Saturday to Family and Friends - the girls are looking fantastic and are ready for a successful Nationals - these are held from Saturday 7th - Tuesday 10th of October at the ASB Stadium in Kohimarama.
09/25/17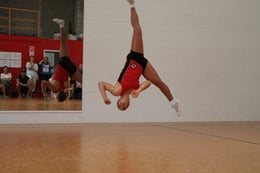 Aspire is pleased to announce two new classes for term 2: ToddlerTumble: A pre-school gymnastics class with a difference - join us for a free class and start your adventure to grow a confident mover! Sign in above to book or email us! Spaces are limited. TumbleFit: Do you like to flip??Then you have come to the right place - learn all the cool tricks from our qualified instructor
04/24/17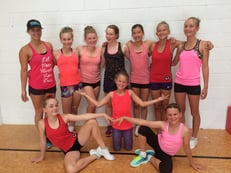 Our Term 1 classes start on Tuesday 7th February - looking forward to an exciting new year!
01/01/15